20 Mar

5 Myths About Small Business 401(k)s Totally Busted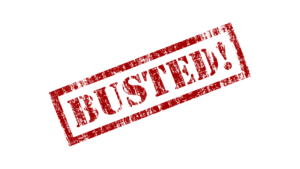 There are several common myths around retirement plans that prevent small businesses from offering these benefits, but the facts can help small business owners understand the value of 401(k)s and how they can build upon business success.
Here are 5 common 401(k) misconceptions:
Myth No. 1: Offering a 401(k) plan is too expensive.
Fact: According to a recent survey from a national payroll provider, 59 percent of small business owners who don't offer a retirement plan think they can't afford it. The truth is, the tax benefits from retirement plans help offset the cost. Business owners can deduct 401(k) expenses and contributions, such as administrative fees, employer matching, or profit-sharing, on business taxes, plus tax incentives for new plans can be as high as $1,500 ($500 a year for three years).
Myth No. 2: My company is too small to offer a 401(k) plan.
Fact: Business owners can start small with a plan that can grow with the business. The truth is, retirement plans exist for all business sizes, including sole proprietorships. 
Myth No. 3: Employees can't afford a 401(k) plan.
Fact: The truth is, It doesn't take much to get started. An employee's daily small coffee costs around $1.64, totaling around $18,000 over 30 years. Factoring in compounding interest, that same $1.64 per day in 401(k) contributions can amount to $60,644 over 30 years (assuming an investment return of seven percent).
Myth No. 4: Employees aren't interested in a 401(k).
Fact: According to the Federal Reserve Board's Report on the Economic Well-Being of U.S. Households, nearly one-third of Americans have no retirement savings, but a study by MetLife found that 64 percent of employees said that a retirement plan is critical or very important. The truth is, employees are interested in solutions to help secure their families' future and their own.
Myth No. 5: An IRA is enough.
Fact: A 401(k) plan has many advantages compared to a SIMPLE IRA. The maximum annual salary deferral is higher for 401(k) plans than that of a SIMPLE IRA and the 401(k) plan catch-up contribution over the age of 50 is double that of a SIMPLE IRA. The truth is, 401(k) plans also feature profit-sharing, loan availabilities, and Roth option opportunities that SIMPLE IRAs do not.
Wait!! There's more!
Myth No.6: Matching is required.
Fact: Matching is not required with a 401(k) plan as it is with a SIMPLE IRA; however, an employer has the option to add matching at any time. Not only does matching help maximize the employer's personal contributions, matching contributions are generally tax-deductible.
Myth No. 7: If "My business is my nest egg" or "I don't plan to retire" then I don't need a 401(k).
Fact: You can't predict the future, but you can plan for it. Expecting the best and planning for the worst is the safest option, as the economy, consumer demand, health, and family needs can change at any time. 
Myth No. 8: 401(k)s are complicated to set up, choose, and maintain.
Fact: Partnering with a reputable provider can ease the administrative burden of retirement offerings. Benefits providers help with plan design and on boarding, and integrated solutions providers can ease administration further through the integration of payroll and retirement systems. And this is where TAG Resources can help out a Small Business Owner; 401(k)s are not hard if they let experts help mitigate the risk and liability for Plan Sponsors as an outsourced named fiduciary. Regardless of the service provider's responsibilities as plan fiduciary, the employer still remains a fiduciary with all defined legal obligations and responsibilities.
---
This post references data obtained from a national payroll company survey and from an article in 401k Specialist in September 2017, that was written by Paul Davidson who is a director of product management employed by the company providing the survey. 
Click here for more information from the recent survey by a national payroll company on small business owners and their retirement plan opinions, including this one; 56 percent of small business owners who offer retirement benefits said they do so to attract and retain top talent. The availability of a retirement plan is an increasingly important factor in recruitment and retention, yet many small businesses (53 percent according to the survey) do not offer 401(k) plans to their employers or themselves.