28 Dec

TAG Retirement Program Expansion

Throughout 2017, TAG Resources added new programs and solutions to the retirement plan services already being offered. 

Building on TAG's 401(k) Aggregated Solution, we took our experience and expertise to create a larger platform of products, including:
TAG Retirement Program | Solo(k) Solution
Business owners know that running a Retirement Plan can consume time they would devote, otherwise, to building their business. TAG's Solo(k) Solution allows the business owner to create a traditional 401(k) plan covering a business owner with no employees, or that person and his or her spouse.
TAG Retirement Program | 3(16)/TPA Fiduciary Overlay Solution
Adding Fiduciary oversight to an existing single employer 401(k) plan is a request TAG Resources heard from Financial Advisors for years. Now, with TAG's 3(16)/TPA Fiduciary Overlay Solution, you can add TAG's TPA services and Fiduciary Administration services to your single employer plans with a wide variety of recordkeepers. Plus, 3(38) Investment Management service is an optional add-on service.
TAG Retirement Program | Cash Balance Solution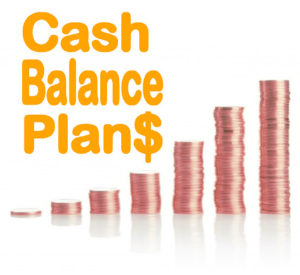 Cash Balance Plans are sophisticated and complex retirement plans that require a superior level of actuarial expertise. With major tax deductions and IRS compliance issues at stake, it is important to choose an experienced Cash Balance specialist with a record of long-term success. (Read more about the TAG Cash Balance Solution: click here.)
TAG Retirement Program | 403(b) Solution
Utilizing the expertise of the TAG 401(k) Aggregated Solution, TAG expanded the TAG Retirement Program to include a 403(b) Solution. TAG's 403(b) Solution is dedicated to the retirement plans of employees of non-profit organizations such as colleges and hospitals.
TAG Retirement Program | TPA Solution
TAG's TPA Solution, when added to existing single employer retirement plans, performs many day-to-day aspects of the plans and act as an intermediary with the record keeper as the Third Party Administrator.
---
New Value-Added Products and Services
TAG Partners With Active401k™
During the fall of 2017, we announced that TAG formed a strategic partnership with the creators of a proprietary and robust technology system designed specifically for advisors to bring value to participants – Active401k™.
Here are just a few highlights of the program:  Active401k™ technology is fully automated non-discretionary advice to any 401(k), 457, or 403(b) plan participant, based on their individual risk tolerance, goals and objectives combined with their specific available investment options on a quarterly basis. Active401k™ wears the fiduciary responsibility for the investment recommendations.
Advisors can use Active401k™ as a pipeline for roll over opportunities, build new relationships, and generate referrals. To schedule a time just call our offices at (865) 675-8496
or you can schedule a time directly at www.calendly.com/taylorhaney/Active401k.
TAG Launches Marketing Portal
TAG Resources has an online Marketing Portal where you can request and retrieve marketing materials. To view generic marketing materials, visit the portal on the internet at marketing.tagresources.com/generic (no www in front).
On this site you will find:
A button that will allow you to request co-branded materials
A button that will allow you to "request a proposal"
Folders for various types of valuable sales materials.
---
TAG Resources listens to the suggestions and comments made about our products and the way we work with you and your Plan Sponsors and Plan Participants. Thank you for being the driving force behind our success and continued growth.